details so far
EQUIPMENT:
- Alexa's will be shipped in from abroad, either Toronto or LA
- Crane is available, a GF-16 with Trixy Remote Head, usually mounted to a 6x6 Army Truck, so it can get around in the desert. We'll get photos and further details.
- Dolly is available, a super panther 3, and track, if required.
- Steadicam we would bring in from Canada or the US (we did this last time in Jordan).
- Drone and operator would come in from Dubai
LOCATIONS
- Locations are still in progress, but some photos we have so far are below.
- For the opening canyon, the main question will be whether to shoot in Petra, or not. Advantage of Petra, its stunning. Disadvantage, its a major tourist attraction, and we can only do intermittent closures. We'll send options from Wadi Rum of course (much more freedom), and go from there.
- I think "Little Petra" below could be interesting, and it already has some interesting architecture in the rock that could be used.
WADI RUM INSIGNIA SPOT #1 (from meeting), kNOwn as "Gareth's Spot"
A popular spot because it has really good views and interesting rock formation 360 degrees, both on the rock and on the plane.
Insignia location CG ASSET FROM FX3X:
PETRA
- amazing main Siq passageway. However, there is only a single main impressive long path through. We can't fully close it down, we can only do intermittent closures. The video below was taken at 6 am before any tourists arrived.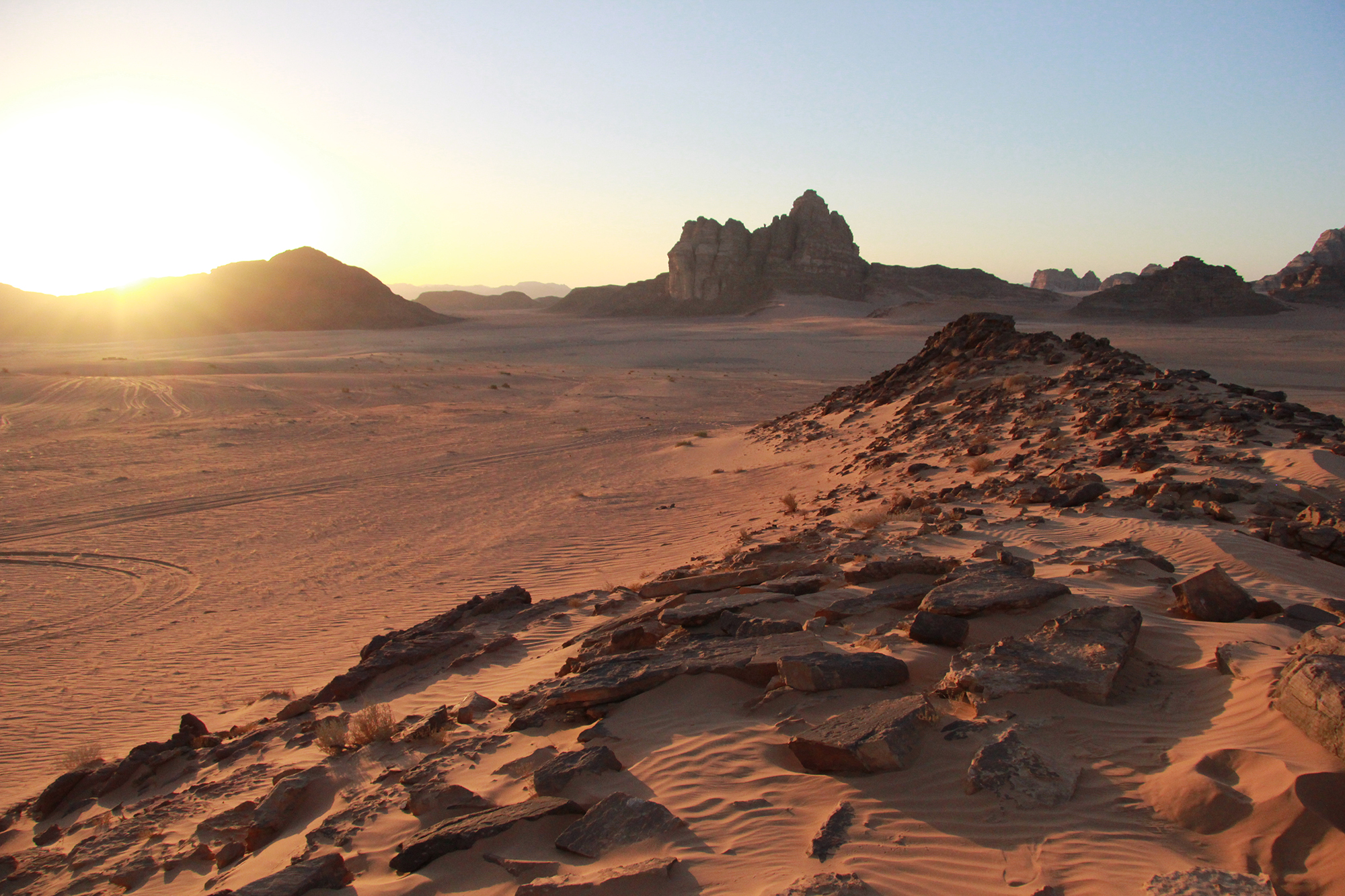 THE GOOD
Incredible landscape, endless cliffs and desert, "Lawrence of Arabia". Relative proximity to Aqaba isn't too far. Crew costs are low, good crew base.
THE BAD
Flight time is fairly long to get out here. Wadi Rum appears in movies like "The Martian", and the new Star Wars film.
and the ugly
FLIGHT TIME TO AMMAN FROM YYZ: 14 hours (then 3.5 hour drive to Aqaba)
TRAVEL TIME TO LOCATION FROM HOTEL: 1.5 hours from Aqaba 5 star hotels, 45 minutes from local hotel
HOURS OF DAYLIGHT (MARCH): 11.5 hours
TEMPERATURE: +13 to +25 C
LOCAL CREW: Excellent local crews, everyone speaks English. Steadicam may have to come in from Beirut or Dubai.
EQUIPMENT: Grip and lighting equip is readily available, cameras may need to come in from Beirut or Dubai, or come with production. Drone pilot may need to come in from Dubai.
BUDGET: Crew costs are very economical, though we will need to pay travel/housing for them in Aqaba or Wadi